Do you need to promote D&I awareness among your employees or build skills in one of these areas?
Basic diversity and inclusion awareness
Leadership skills
Conflict transformation
Personality differences
Relationship skill building
Sales training
LGBTQ Awareness
Our experienced facilitators bring an inclusive perspective to every session and maintain a safe learning environment.
The training provided by Maria and the rest of the staff at Inclusity has proven itself to be invaluable in my professional life, as well as my personal life. My relationships with my colleagues are much more collaborative than they would have been otherwise, because I have learned to seek out, understand, and appreciate the uniqueness of every individual. I continue to learn about others and about myself using the framework that the folks at Inclusity have taught me. - Executive Sales Consultant, Fortune 500 Company
ACES Sales Training™
The most successful sales people are those who can quickly build trust, engage their potential customers, and show a responsiveness to their specific needs. In today's increasingly diverse sales environment the ability to manage one's own biases and proactively connect with all kinds of people is an absolute essential for sales success. The Inclusity ACES Sales Training program sets out an easy and effective selling process that ensures inclusion and responsiveness in the approach to your customers. With the option of customizing the training to your sales needs, this one-day training program is a proven winner!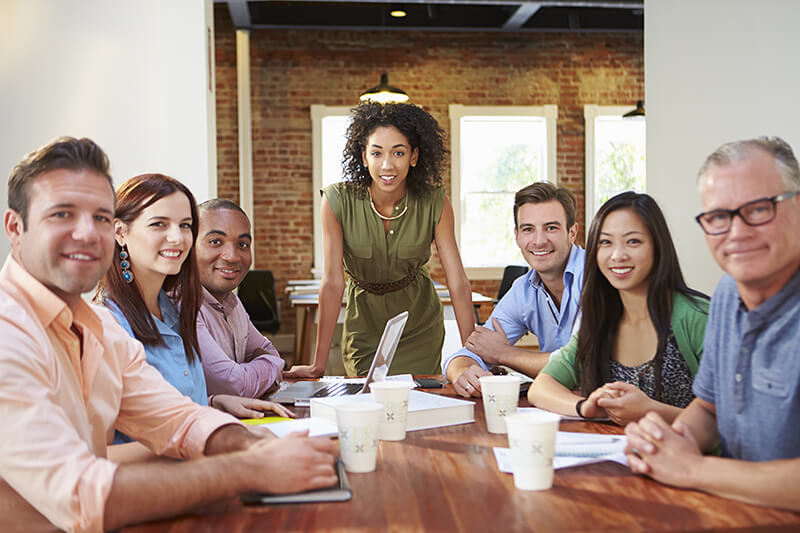 An action-oriented sales tool to help you forge a strong connection with prospective customers.
We live in a diverse world, one where we encounter many people whose experiences differ from ours. It's rare for anyone to be comfortable in this situation from the very start. In the workplace there is usually time to build up relationships and learn to get along, but this luxury doesn't exist in the sales environment. Here time is of the essence, and we have to quickly build trust and establish credibility with the prospective customer. A single faux pas or unintentional insult can translate into a broken relationship and lost opportunities.
Inclusity's ACES Sales Training takes basic sales training a step further, incorporating our trademark tools and activities to help sales professionals succeed. Our unique training program is designed to maximize your organization's sales success by fully preparing individual sales professionals to examine their personal biases and implement sales strategies that establish comfort and trust right away.
The training includes presentations, small group practice assignments, and a great deal of participation, with a brief role-playing exercise in the afternoon. Sales objectives are created and professionals are encouraged to immediately apply what they've learned and share their results.
Allies for Innovation™
This two-to three-day L.A.B. prepares participants to become LGBTQ workplace allies by focusing on inclusion. Participants explore a number of issues: the positive social shift towards embracing equality, identifying biases and prejudices that could negatively impact workplace relationships and stifle innovation, developing Emotional Intelligence to improve leadership ability, and establishing a workplace where LGBTQ employees will want to join, stay, and fully contribute.
To maximize innovation we have to show support for our LGBTQ co-workers.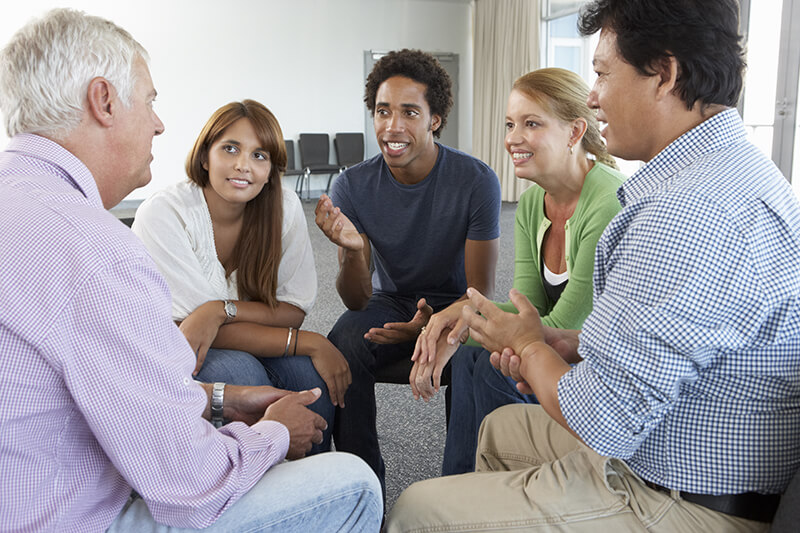 Why is the inclusion of the LGBTQ community important to innovation? How do you create a work environment that makes LGBTQ want to join, stay, and fully contribute?
There are two major forces shaping the importance of LGBTQ people in the workplace: a massive positive social shift towards embracing equality for the LGBTQ community, and a greater understanding of the role that difference plays in continual innovation. It's more important than ever for everyone to be aware of their biases and behaviors towards the LGBTQ community, and how these behaviors can affect the bottom line. An ally for LGBTQ co-workers is an ally for innovation.
This L.A.B experience prepares allies to understand the inclusion issues that the LGBTQ community faces in the workplace. We will explore the fundamental connections between inclusion and innovation. This experiential full immersion teaches participants how being different can make us all better.
We highly recommend but do not require that individual allies attend with their LGBTQ co-workers. We do insist on a diverse representation of participants in order to enhance the learning and growth potential for all participants.
CARE-ing for Conflict™
In a diverse environment conflict becomes inevitable. Too often we see this conflict as something negative that must be avoided at all costs. However, this conflict can be harnessed to generate new ideas and energy, leading to growth and innovation.
Inclusity's Care-ing for Conflict workshop helps participants identify their self-limiting beliefs about conflict, learn how to redefine conflict in their own relationships, and finally use this conflict in a productive and inclusive way. It teaches skills that are essential for team leaders, managers, and all team members who want to make the most out of their differences.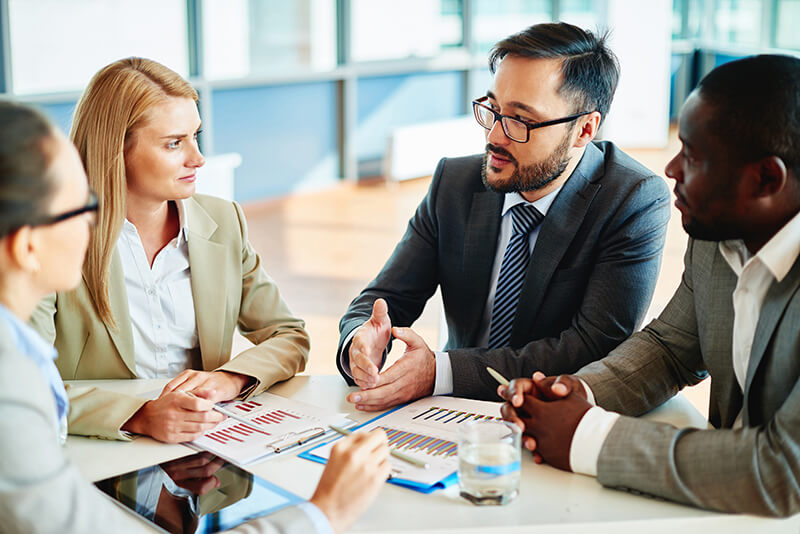 Conflict becomes a source of positive energy and innovation at work.
Conflict exists wherever there are differences. Workplaces with little apparent conflict often exist in an uneasy peace, sustained only by the unwillingness of many employees to speak up about differences. When the lack of conflict is genuine, this can signal an even greater problem: a lack of new ideas, growth and change.
When diverse employees feel excluded they can't contribute their best to the organization, and their ability to improve the company vanishes. Instead of actively voicing their true feelings of conflict, they spend their time and energy bottling up their unique ideas and opinions, keeping them secret from an organization that could benefit from them.
Inclusity's CARE-ing for Conflict workshop takes a new approach to conflict. Instead of trying to manage it away, we seek to transform it into a productive conversation. Our unique CARE Model™ is an easy to follow process that ensures that participants get the most out of the ferment of conflict.
By learning and using the CARE Model, participants become more comfortable proactively handling conflict. This enables them to reduce potential barriers to inclusion and the consequent loss of procutivity. Conflict doesn't have to be bickering, or sitting in uncomfortable silence; it can be made to work for you.
Conscious Inclusion™
Inclusity knows that traditional diversity and inclusion training approaches often backfire, setting off people's biases and creating resentment and disengagement. The three- to four-hour introductory course of Conscious Inclusion approaches diversity in a fresh and innovative way.  We lead with a high-energy, connecting approach that encourages participation and engagement from even the most skeptical participants.
We work actively to make others feel safe and welcome.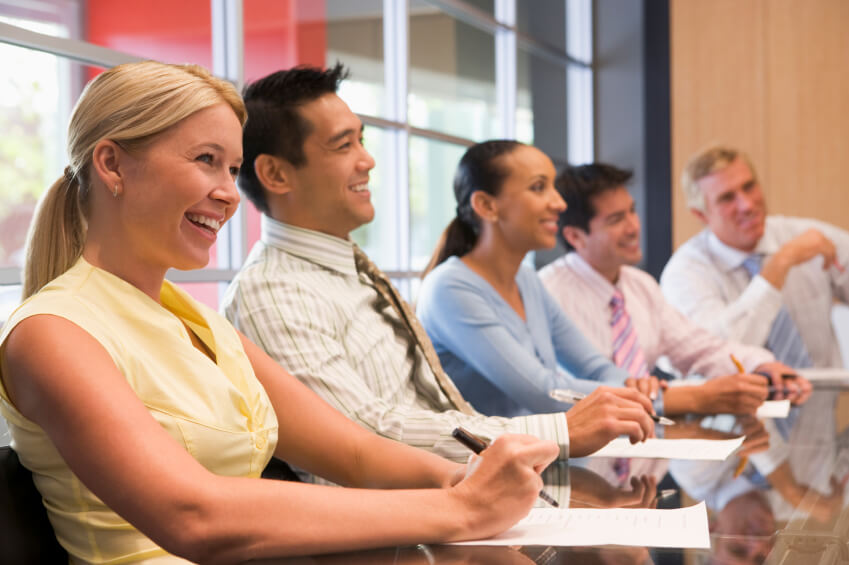 The recent headlines from business news send the disappointing message that current diversity training programs aren't very effective. These usually mandatory programs have sadly failed to change people's attitudes or promote inclusive behavior.
According to a recent Harvard Business Review article many organizations are still using the same "bias reduction" programs that were originally developed in the 1960s. These programs focus on controlling managerial behavior, policing managers' decisions and implementing incentive programs to increase the representation of women, ethnic minorities, and other marginalized groups at work.
Inclusity's tested approach focuses instead on what connects all of us and helps us define ourselves. We explore why it's necessary and productive for co-workers to discuss their own unique traits, teaching employees how to do this in a safe and enjoyable way. Using our trademark tools and activities our highly-trained facilitators draw on their personal experience to reach participants, preparing the training space for deeper and more meaningful discussions. Our goal is to effect an authentic and lasting change in employees' hearts, minds, and behavior.
Essentials of Inclusion™ (Online)
Online learning has become a staple of the diversity and inclusion curriculum at many organizations. Essentials of Inclusion is an online program that makes the best use of Inclusity's management tools in a series of four two-hour online sessions facilitated by one of our experienced coaches. The program also comprises a 45-minute pre-training survey and coaching session to identify your organization's learning opportunity areas and a post-training survey and coaching session to review progress and further opportunities for growth. Participant groups are constructed to include a diverse range of individuals. If you've just taken on a diversity role at your organization or started to manage a new and diverse team, Essentials of Inclusion is a great way to promote inclusive teamwork.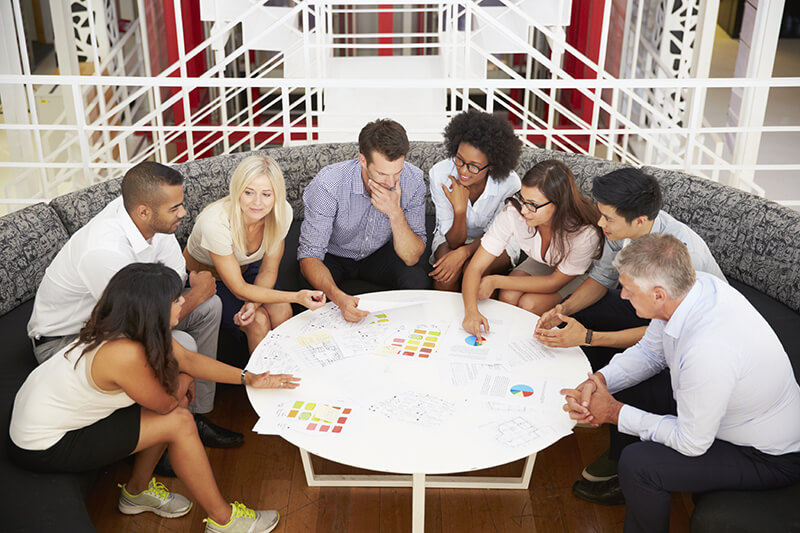 We create inclusive and diverse workplace cultures, one person at a time.
In this interactive program participants are introduced to a set of concepts and models that helps them understand how differences, if not managed effectively, can lead to a lack of teamwork and engagement. It's an immersive experience that offers the chance to learn first-hand about what it feels like to be a person of difference. Participants also experience and take part in meaningful facilitated discussions, providing insight into personal and prejudices in a safe and sympathetic environment.
The program employs brief presentations, discussions in small groups and experiential exercises to involve the participants and keep their interest high. The experienced facilitator and small number of participants (we recommend a size of twenty or less) maintain the safety and privacy of the group and promote learning for everyone. A diverse group of participants ensures a diversity of discussion topics, leading to a productive and thought-provoking session.
Essentials of Inclusion provides the perfect foundation for greater awareness and increased confidence in working with diverse teams and organizations. The provided tools help managers in their diversity and inclusion efforts, appealing to all kinds of employees, particularly those whose differences have gone unnoticed in past diversity and inclusion efforts.
Inclusity Culture Change Champions™
This training is specifically designed for organizations that have strong leadership support for culture change efforts. Culture Change Champions are a group of diverse and often overlooked individuals with high potential whose styles and behaviors may differ from the norm. These informal leaders catalyze inclusion and cooperation at your organization when you don't have the time or resources for more formal training.
Inclusive leaders set the pace for a respectful workplace.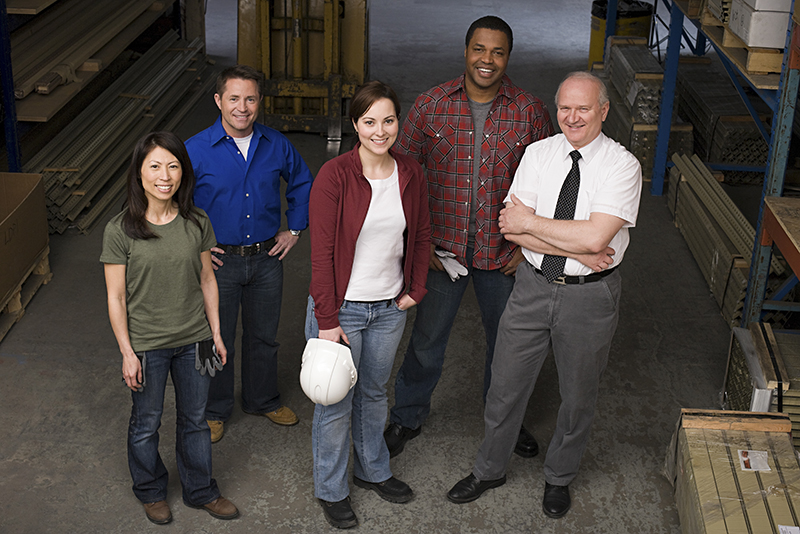 Organizations today struggle to create more inclusive cultures that allow all people to contribute to their maximum potential. The Inclusity staff has assisted organizations in improving their cultures for almost three decades, so we know that it can take a long time to create a culture that matches your vision. It takes years of dedicated effort to create a culture of inclusion that will endure.
Our Inclusity Culture Champions process reinforces and sustains initial efforts in the diversity and inclusion areas by providing advanced tools and training for internal change agents to model, teach, and coach the skills needed to maintain a culture of inclusion, collaboration, open communication, and trust.
Inclusity Culture Champions are specially selected and trained to teach and foster the values that form your vision, informally leading their co-workers at all levels toward the culture that you know will produce greater results.
Our training process is based on state-of-the-art research in the fields of psychology, leadership, organizational development, neuroscience, and team development. Our approach is tested and proven, and provides a strategic framework for culture change efforts that will last.
The Inclusity Culture Champion process is designed to be fully integrated with your current systems and cultural initiatives. Our approach eliminates wasted effort and rework. The client identifies the most significant goals to be measured, and we design the measurement tools (or use the client's if desired) to ensure that efforts are working as planned. This intervention is best implemented into organizations of a few hundred people, but it can be implemented in stages for larger organizations.
Inclusity L.A.B.™
This three-day process is designed to prepare individuals and teams who will serve as the guiding coalition for culture change efforts. Designed for senior executives, high level managers, and diversity councils, the L.A.B. is one of our most popular and effective training programs. Sessions are regularly offered to the public, and can be attended by individual employees at every level.
Leadership, Awareness, and Behavior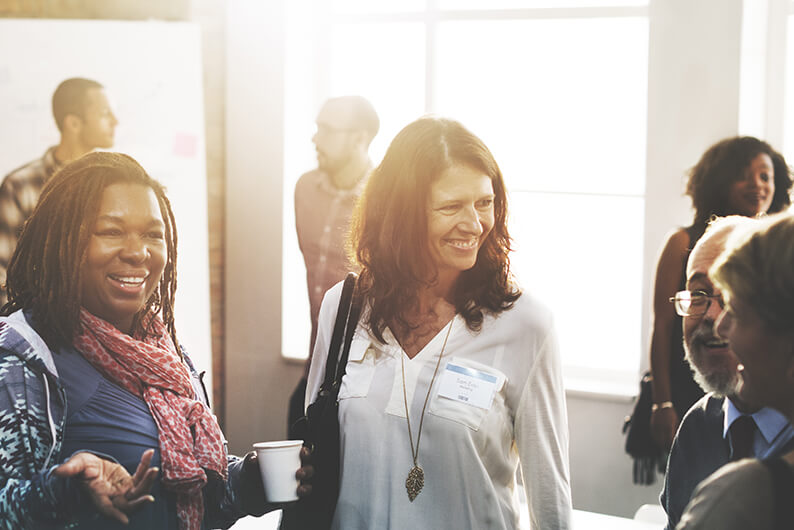 Workplaces are becoming more diverse by the day. Employees in the modern workplace come from four unique generations and many cultures and faiths in addition to different races and genders. Many leaders struggle to create truly inclusive cultures and motivate all employees to do their best work. Those who succeed benefit from knowing that high engagement is essential to high performance, and work to remove barriers to productivity so that the people they manage can perform exceptionally.
The Inclusity L.A.B. is a unique development opportunity that helps leaders examine themselves and cultivate a higher level of emotional intelligence. It provides a crucial sense of self-discovery and social awareness that blossoms into transformation, inspiration, and a commitment to leading inclusively.
The process includes a pre-screening interview, a pre-assessment, three days of training, and subsequent follow-up steps to support implementation in the workplace. We also encourage participants to enroll in post-L.A.B. individual coaching, L.A.B. team re-connections, and post training assessments that protect and reinforce the beneficial results of training.
Introduction to Inclusive Leadership™
Creating a diverse and inclusive culture is a crucial part of any organization's commitment to valuing people. Celebrating difference helps us create this culture of inclusion, which can often be an untapped source of competitive advantage. Inclusity's Introduction to Inclusive Leadership provides managers and leaders with the tools they need to increase trust and collaboration with their direct reports. Organizational leaders set the tone that enables others to be their most productive. Be the most inclusive leader possible by participating in this one-day or half-day program.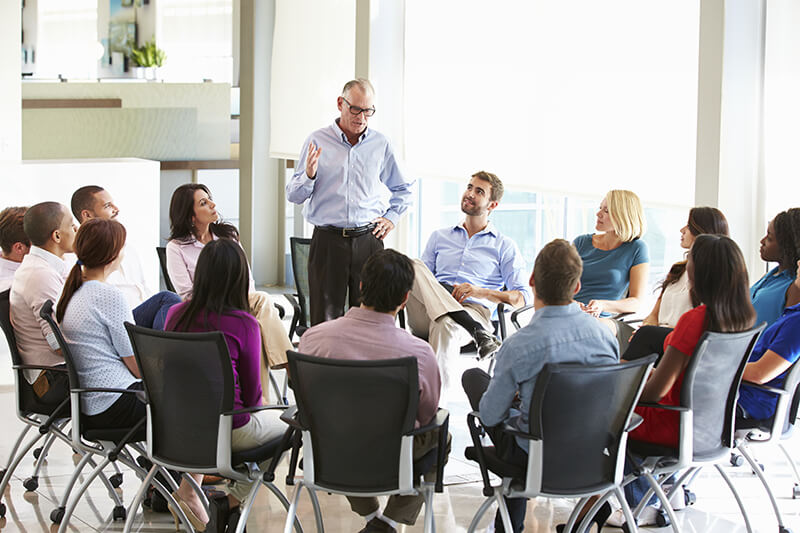 Found a diverse, innovative, and productive workplace culture at your organization.
Today's leaders must be able to effectively communicate and build trusting work relationships with different kinds of people. We are moving from the age of "command and control" to the age of "engage and include". Some individuals have a natural ability to feel comfortable with different types of people and can easily build camaraderie among their co-workers and subordinates. Others are comfortable exhibiting inclusive behaviors themselves, but find it difficult to promote and develop these skills among those who report to them. Still others have difficulty establishing comfortable working relationships with specific people or groups.
According to the Gallup Organization, managers who practice exclusionary behaviors are three times as likely to have disengaged and actively disengaged employees than inclusive managers. This segment of disengaged employees costs businesses billions of dollars in lost revenue every year. If you're trying to create a culture that values all employees and respects differences, management needs to understand inclusion, how to achieve it and what specific behaviors and actions they can take to promote your intended culture.
Inclusity's Introduction to Inclusive Leadership workshop provides your supervisors, managers, and leaders with the personal insight, knowledge and skills they need to become the best and most inclusive leaders possible. In this time-flexible workshop we present your leaders with up to four Inclusity Models and the tools they need to actively become Inclusive Leaders.
Personality Plus™
Personality differences are often at the core of workplace relationship conflict. Personality is an extremely complex concept that has been oversimplified and misunderstood for years. Inclusity uses the Enneagram, a sophisticated and robust framework that examines personality types across 27 distinct dimensions, to help participants better understand their personalities and those of their co-workers. This four-hour workshop (expandable to eight hours) is an absolute must for training your team members to work efficiently and effectively together.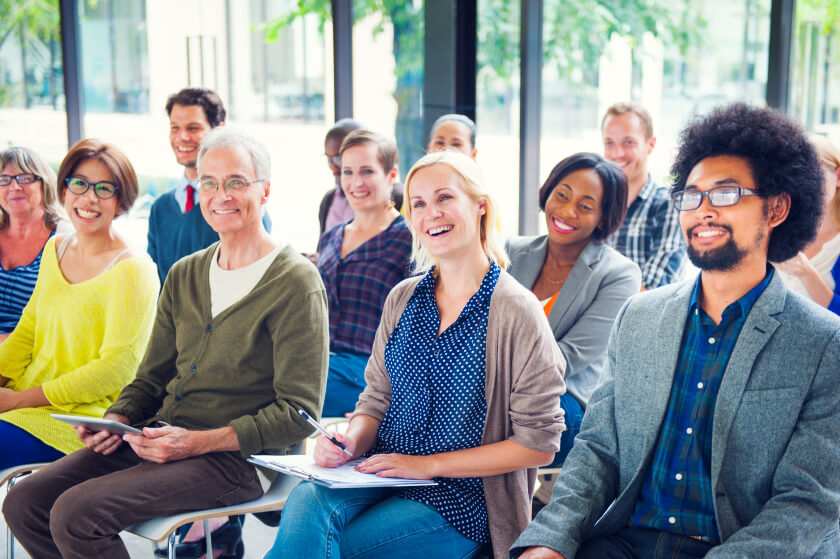 We focus on the significant, but hard-to-spot differences.
Personality differences can cause significant conflict in the workplace, which is inappropriately blamed on visible differences like race and ethnicity, gender, and generational gaps. Organizations often focus their diversity and inclusion efforts on the most visible differences, rather than the more complex and "invisible" ones.
Personality Plus is a 4-8 hour workshop which uses both presentations and small group discussions to help participants gain insight on their own personalities and the 9 other major types they're bound to work with throughout their careers. The program is designed to provide meaningful discussion to build self-awareness and case studies and practice sessions to improve social skills and Emotional Intelligence.
If you are interested in improving your ability to understand, influence, and work effectively with others, then Personality Plus is a tool you can use, making you a more effective leader of a diverse team.
Relationship Fix™
When disruptive conflict erupts in the workplace, organizations can lose hundreds of thousands of dollars through decreased productivity, unwanted turnover, and unexpected quality issues. Inclusity's highly trained facilitators will get to the core of the issues behind the conflict, developing a plan to ensure that disruptive conflict doesn't break out again.
We teach skills and techniques to effectively manage workplace conflict in a supportive environment designed for group learning.
Conflict is a normal part of most healthy relationships, yet many people dislike addressing it. Some people ignore and avoid conflict, fearing that direct engagement will damage their relationships. Others believe that they lack the courage or ability to deal effectively with conflict situations.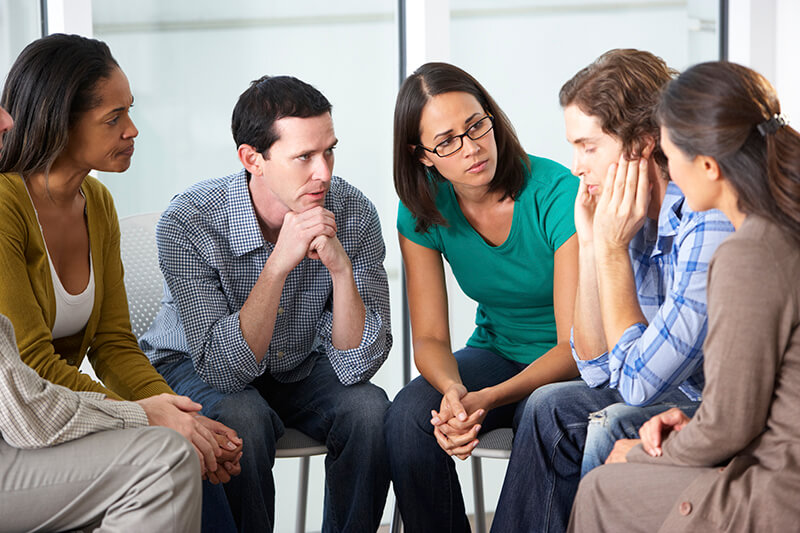 We hope to train everyone we work with on dealing with conflict constructively. However, we understand that there are situations in which conflict has gone too far to be dealt with constructively by the conflicting individuals alone. In these cases, facilitation may be called for to ensure a safe and effective resolution.
Inclusity's Relationship Fix solutions could be your solution! Our facilitators are experienced and empathic individuals with exceptional conflict resolution skills. Their diverse backgrounds allow them to quickly establish trust and remain neutral and balanced in the midst of serious conflict. They bring a proven process as well as the skills and tools needed to bring a safe and healthy end to the disruption.