Do you need to create a culture change or D&I strategy and build a business case for change at your organization? Do you want to integrate diversity and inclusion into existing training, or have customized training content designed to address your specific concerns? Our proven consulting and coaching services are sure to meet your organizational needs.
Maria and Kipp have become trusted advisors to me both in my own personal inclusion journey as well as in my organizational efforts to create a more inclusive culture. Their unique combination of extensive experience in this space and their ability to create a safe environment for discussion have helped our team immensely. - Vice President, Sales, Pharmaceutical Company
Inclusion Conversation™
Facilitated by members of the Inclusity team, these conversations help your employees develop stronger work relationships and anticipate issues before they cast a shadow over performance. Using our Elements of Individuality™ model as the basis for the conversation, our facilitators allow your employees and their direct supervisors to work with greater trust, communication, and collaboration.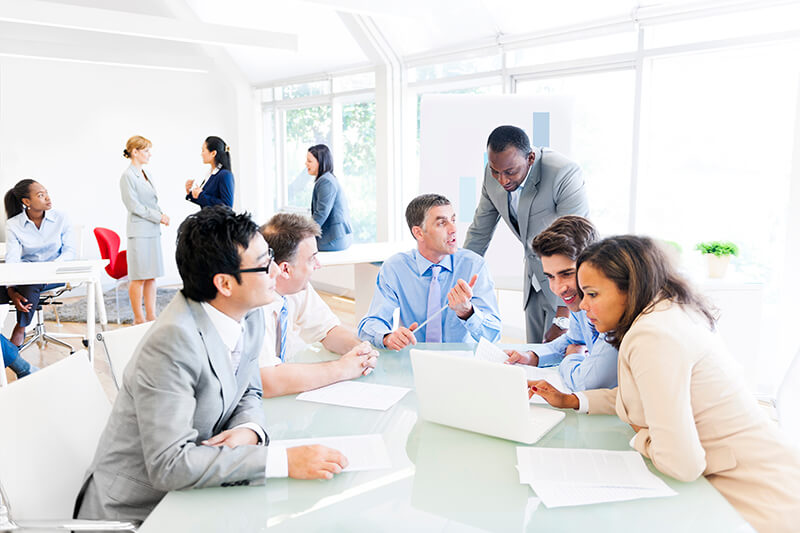 Building trust, communication, and collaboration, one relationship and one team at a time.
The National Association of Colleges and Employers tells us that the average cost of taking on a new employee in 2012 was just over $5100, with a range between $2800 and $11300 depending on the number of current employees. Multiplying this number by the millions of new employees hired every year by organizations, we can easily see how much productive capital is invested in new employees every year.
To make the most out of what you put into new hires, you want to ensure that they can quickly integrate into your workplace so they can engage and contribute to the fullest as soon as possible. We offer the Inclusion Conversation™ process as a tool to catalyze this process, in the form of both facilitated discussions and "train-the-trainer" programs.
Inclusion Conversations were designed to help supervisors and new employees quickly and efficiently build trust, increase collaboration, and establish healthy patterns of communication. The tools we use in our IC process are simple and user-friendly, and the results are quick and easy to see.
Relationship Dynamics™
The Relationship Dynamics Model is a simple guide with which to diagnose relationship health. This five-phase model allows individuals to use their behavior and that of another person to understand how inclusive and engaging the relationship is. With this knowledge individuals can take proactive steps to advance relationships toward inclusion and greater productivity. Useful for both work and personal relationships, the Relationship Dynamics Model is a tool that all managers and sales personnel can benefit from. The four-hour Relationship Dynamics Workshop provides all of the tools, explanations, and practice required to use the model effectively.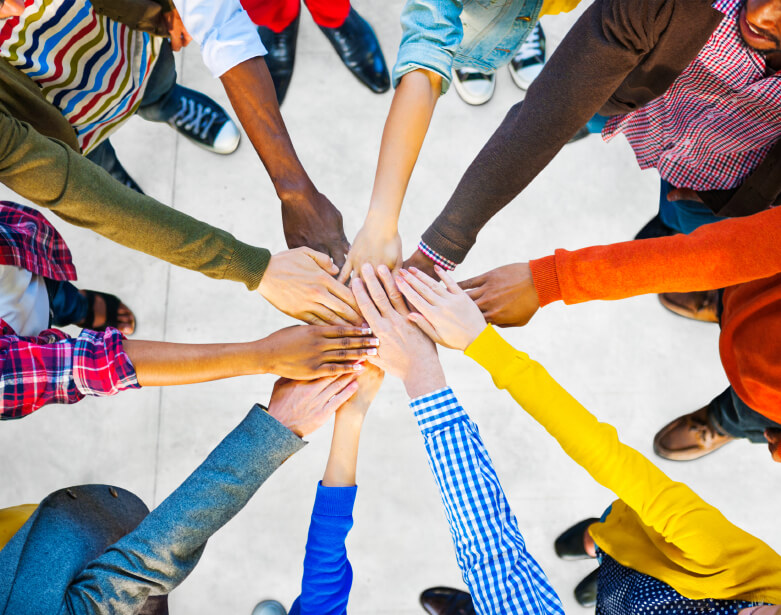 Building stronger workplaces, one relationship at a time.
How much of your success at work is based on your ability to work effectively with others? Even individual contributors spend a large percentage of their time collaborating with at least one other person. For supervisors and managers it's even more crucial to work well with others; they have to motivate, coach, direct and inspire their subordinates in order to excel.
From our long experience in assessing, building and repairing workplace relationships among diverse groups of people, we conclude that most people have only a vague idea of the health and strength of their relationships at work.
This brief but powerful introduction to our exclusive model explains important relationship dynamics such as Power and Control, Dominance and Subordination, and Collusion versus Intentional Dynamic Change. Based on original work done by Carol Pierce, David Wagner and Bill Page , our appealing and user-friendly model provides considerable insight with only a small time investment.
The workshop is designed around the model, beginning with an interactive discussion to assist participants in learning the basic concepts. After several exercises and small group discussions, participants select two relationships, one professional and one personal, to analyze in depth and improve using the concepts learned in the workshop. The results are improved trust and enhanced teamwork–the foundation of a healthy and productive relationship.
Team Connection™
Many organizations arrange their employees in teams to work as productively as possible. When teams acquire new members and become increasingly diverse, it can be difficult for everyone to communicate as openly and honestly as they need to. Inclusity's Team Connection™ process helps you quickly build new teams and increase the trust and collaboration of existing ones. Led by members of the Inclusity team or by internally trained facilitators, the Team Connection is targeted to improve team effectiveness.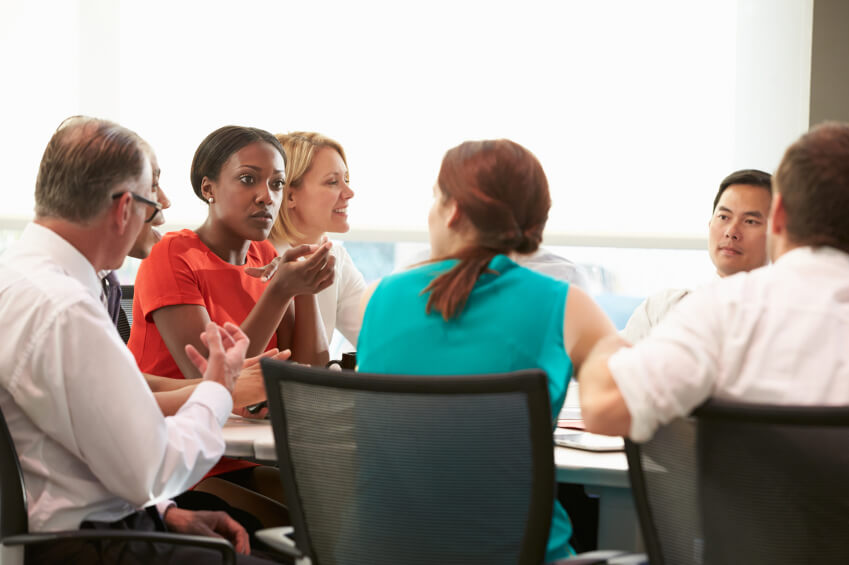 We create inclusive team environments to maximize performance.
The Team Connection is a four- to eight-hour facilitated experience that utilizes Inclusity tools to maximize your team's effectiveness.
Before the process begins, our facilitator works closely with your team leaders to customize the session, aligning it with the team's overall strategic direction. During the facilitated team experience, your Inclusity facilitator will lead you through a process which will enable team members to speak freely about themselves and their work styles, as well as how they prefer to be treated by others. This process lets them express their opinions of each other and their supervisor(s) in a confidential environment, without the fear of retaliation.
The Team Connection™ is one of our most popular programs, and the results of past sessions have been very promising. Pre- and post-surveys confirm that team member trust has improved by 18-35% as a result of their participation. If you want to enrich your team members' trust and openness, this program is for you.
The Team Connection will provide your work teams with an action plan that ensures all team members are heard and included. Where appropriate the facilitator provides your team with a feedback model and coaches members through the process of giving and receiving honest feedback. Other topics that can be addressed include stress behaviors, personality styles, thinking styles, communication styles, conflict management and change management.